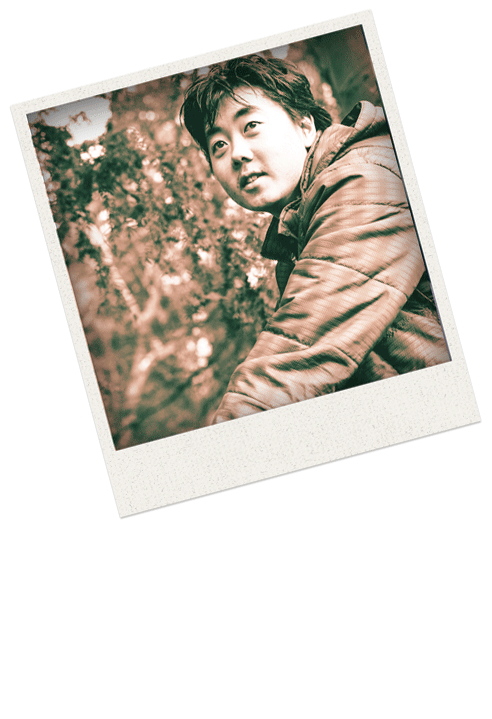 Meet Your Goals with Self-Directed, Person-Centered Services
We're a 501(c)(3) nonprofit organization that supports nearly 450 adults with intellectual and developmental disabilities in the Portland tri-county area. Since 2006, we've been helping people from 18 to 80 achieve greater independence in the community. Interested in learning what we can do for you and your family?
Learn More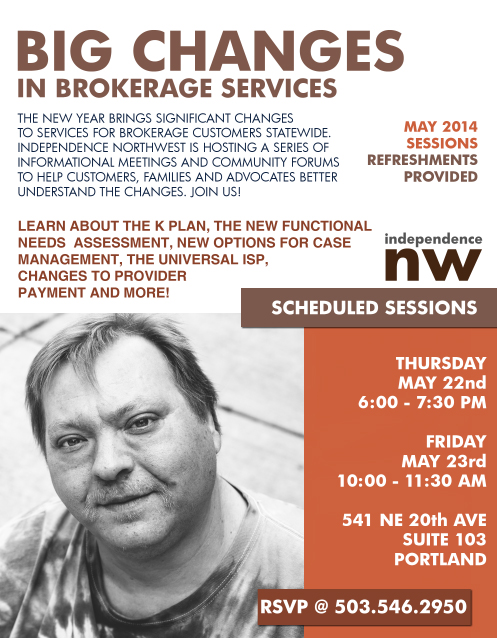 Big Changes to Brokerage Services
Independence Northwest continues its community outreach on big changes to brokerage and I/DD services in Oregon. Since August 2013, we've held many highly successful community forums presenting to over 600 community members – and we've got two more on the books for May.
Join us if you'd like to learn more about the K Plan, the upcoming needs assessment requirement, new options for case management, plans for a new universal ISP, changes to provider payment and rates and much more. RSVP by calling 503.546.2950 or follow the link below.
Click here to RSVP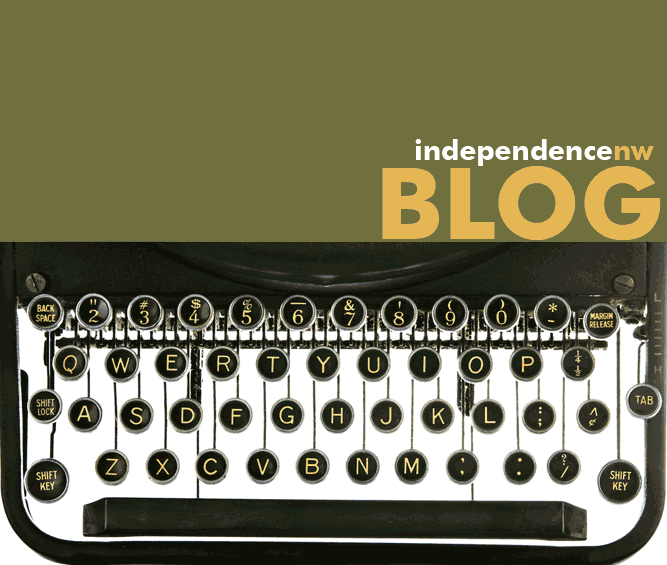 Get The Latest Brokerage News
Looking for the latest news on brokerage and overall services for Oregonians with disabilities? The INW Blog is jam-packed with original content, updates on the K Plan, info on I/DD policy changes, details on community events, links to resources and much more.
Take Me There